Manufacturing Applications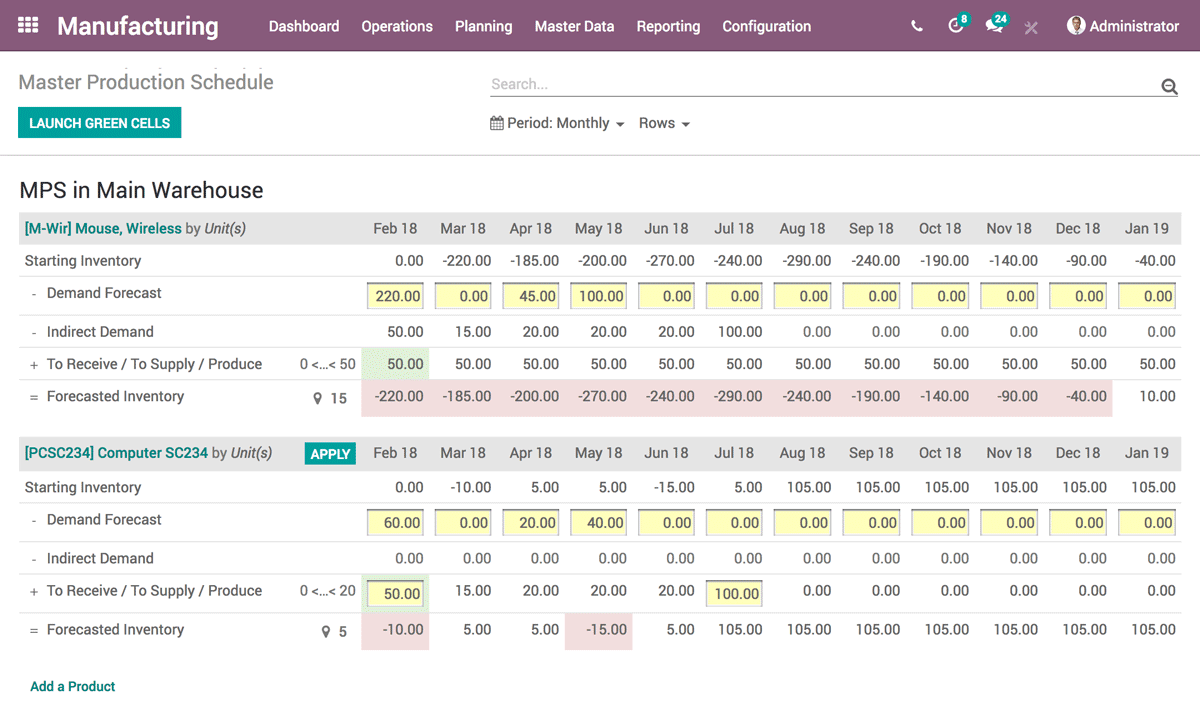 MRP

Manufacturing Reinvented

A modern solution to old problems.

No more time clocking

Accurate planning directly based on real manufacturing times measures.

All-in-one: MRP, Quality, Maintenance, and PLM fully integrated.

Real-time Communication: Display worksheets, quality alerts to workers during operations.

link equipment's with Odoo in real-time using API

Optimize inventory levels

Through accurate fulfillment propositions.

Barcodes, out-of-the-box

Use barcodes to speed up operations at every step.

Great Reporting & KPIs

All the data you need at your fingertips.
PLM
PLM ( Product lifecycle management ) for modern companies.

Manage engineering changes .. with real-time performance.

Integrated Document Management .. for drawings, worksheets, and quality documents.

Pass information to manufacturing with triggered alerts on worksheets or work center control panels.

Attach your documents directly to BoMs.

Trace PLM easily through agile documents management.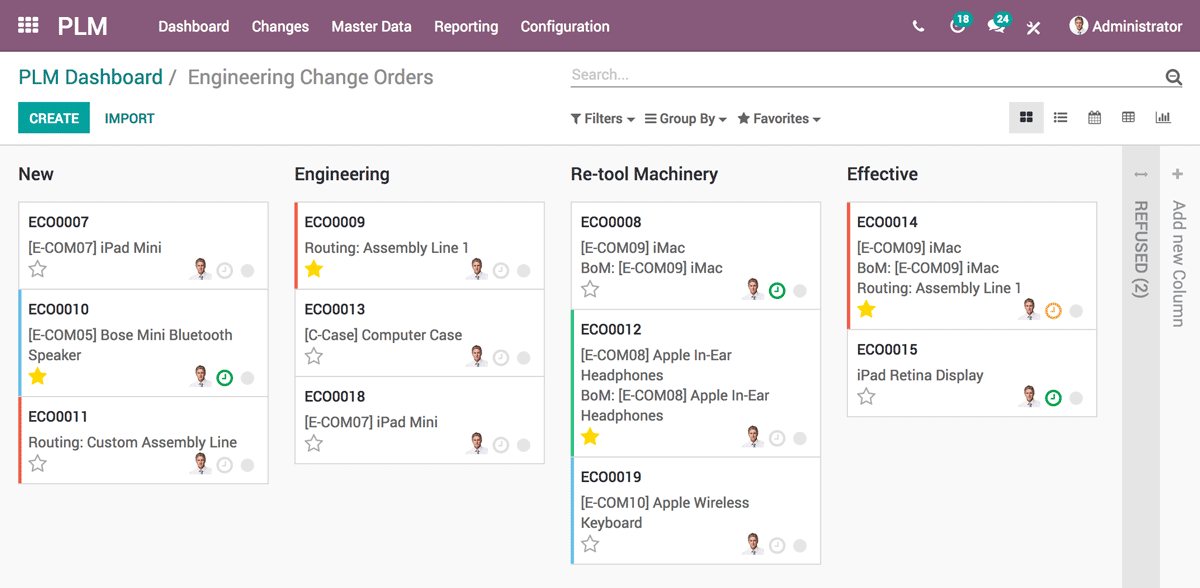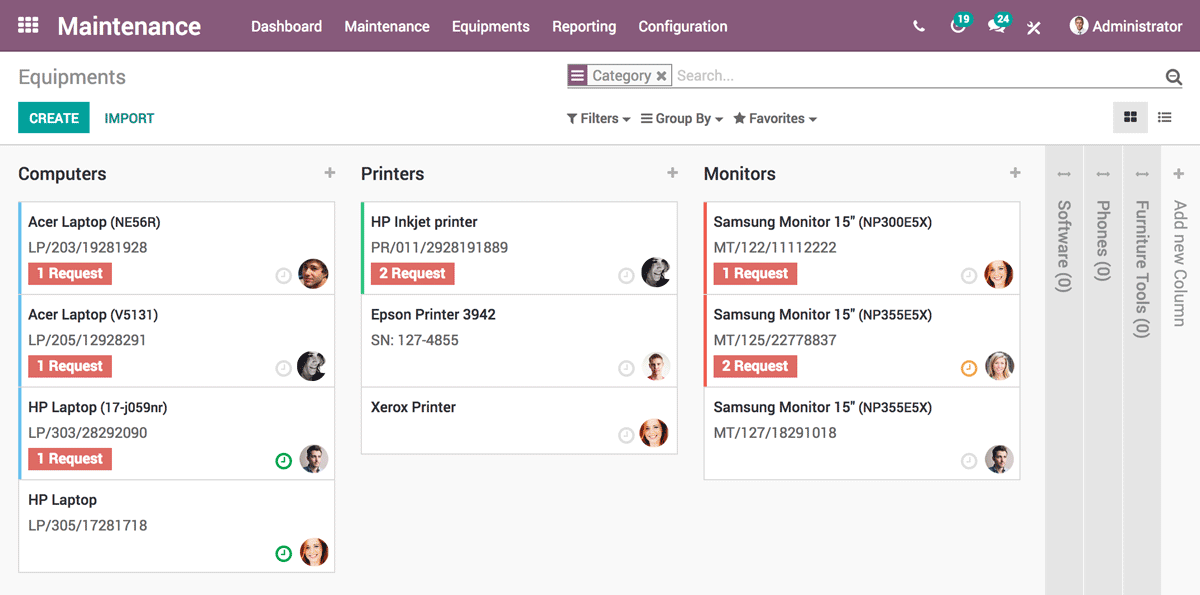 Maintenance
Maintenance software .. For modern manufacture.

Automate preventive maintenance .. to keep

your production lines running.

Organize your maintenance requests

Easily track the progress of maintenance requests

Use the maintenance calendar to organize and plan activities.

Increase equipment effectiveness

trigger maintenance requests directly from their work center control panel.

Better communication reduces downtime and makes your manufacturing more efficient.

Dashboard & Statistics .. to optimize your performance.

Use automatically computed statistics including MTBF and MTBR to fine tune your preventive maintenance rules and reduce the risk of equipment failure.

Track performance using the dashboard.

Create custom KPIs in just a few clicks.
Quality
Quality Control Points Your partner

in the APQP journey

Define quality control plans to trigger quality checks

at receiving or manufacturing operations.

Set up manufacturing processing based on a quality control plan.

Manage and track production part approval process (PPAP).

Configure your statistical process control (SPC).

Attach process failure mode and effects analysis (PFMEA) documents to routings.

Manage Quality Alerts .. with a great user interface.

You will love organizing your quality alerts in Odoo's clear interface.

Use tags to categorize quality alerts and create rules to automate alerts or actions.

Fully Integrated .. With Inventory and Manufacturing operations.

Workers can trigger a quality alert right from the work center control panel, or from inventory operations.

Route products to dedicated quality zones to perform advanced checks.

Total Productive Maintenance .. To improve quality.

The manufacturing department can trigger quality alerts directly from their work center control panel. Once you update requests, the right people get the information in real time.

A better communication will lower your manufacturing downtimes and improve your team efficiencies.